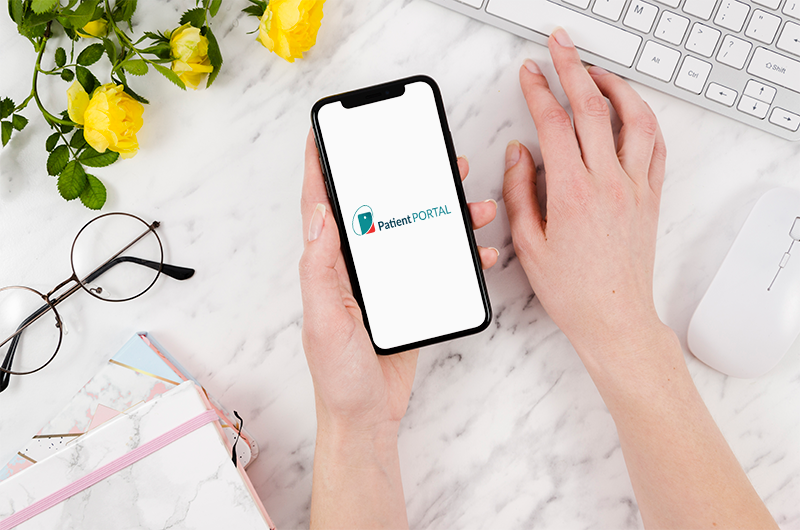 Ocala Eye is excited to announce a new patient portal we'll be moving to later this Spring!
InteliChart will bring patients a full suite of services that can be accessed whether you're on your computer at home or on your phone, including:
Better / Faster Patient Communication
Patients are able to utilize the portal to accomplish tasks that would normally require a phone call (sometimes several) and leaving a message for clinic staff. Clinical staff is usually able to respond electronically while in clinic much faster than returning a phone call.
Streamline Registration and Office Visits
Patient portals allow many of our forms to be completed electronically prior to appointment check-in and the data automatically updates your medical chart. This saves time for our patients when clinical staff is not bogged down with data entry and allows staff to instead focus on the patient in front of them and any questions they may need answered.
Better Patient-Physician Relationships
Patient portals provide the ability for patients to have 24-hour access to connect with their provider by reviewing patient health information, asking and answering questions, and reviewing notes, making the patient-physician relationship closer than ever.
Our new patient portal puts all of these tasks at your fingertips:
Schedule an online appointment

View upcoming appointment information (date, time, location)

Request and review medical records

Request medication refills

Ask clinical questions

Communicate important information to your physician

Once configured, pay bills online

Search for InteliChart's extensive Health Library

Request referrals
More information coming soon. For questions, please contact us at 352-622-5183.