Aesthetic Treatments
Look & Feel Your Best
Aesthetic Treatments at Ocala Eye Aesthetics
We are proud to offer a full menu of aesthetic treatment services including injectables & fillers, facials & peels, appearance enhancing procedures, and more. Our team of qualified Nurse Practitioners and Medical Aestheticians work to create a custom treatment plan for you.
BOTOX® Cosmetic Is a prescription medicine injected into muscles to temporarily improve the look of both moderate to severe crow's feet lines around the eyes and frown lines between the eyebrows in adults.
Dermal Fillers are injectables that can be used to lift, smooth, and contour facial features by strategically adding volume to areas of the face where it is needed. We use various products to help create a smoother and/or fuller appearance in the face, including nasolabial folds, cheeks, and lips.
Facials & Peels
Our licensed aesthetician will assess your specific skin type and discuss your concerns and goals to tailor your facial or peel. During a Facial the face is cleansed, toned, extractions may be performed, and mask is applied. Other products may be used to address your skin concerns. Chemical peels are a solution applied to the skin to help exfoliate. Regenerated skin is typically smoother and less wrinkled. We provide the following facial and peel options:
Oxygen Rx Treatment
Hydrating Rose CBD Facial
Express Facial
Chocolate & Champagne Facial
Ocala Eye Signature Facial
Platinum HydraFacial
Signature HydraFacial
Deluxe HydraFacial
HydraFacial Keravive
Dermaplaning
Basic Chemical Peel
Customized Organic Enzyme Peel
ZO 3-Step Peel
HydraFacial® is an invigorating treatment that can be given in as little as 30 minutes. It delivers long-term skin health and can be tailored to meet the specific needs of all skin types. The HydraFacial treatment removes dead skin cells and extracts impurities while simultaneously bathing the new skin with cleansing, hydrating and moisturizing serums. The treatment is soothing, refreshing, non-irritating and immediately effective.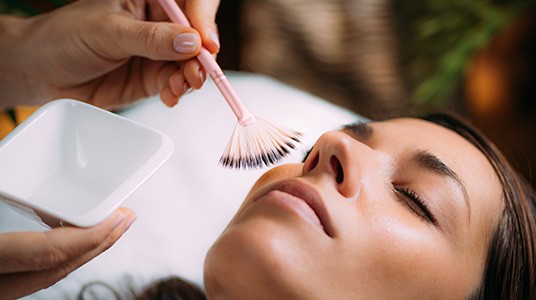 ZO 3 Step Peel® is a potent peel that maximizes texture improvement and produces longer-lasting results. This exclusive blend of potent exfoliants: salicylic acid, trichloroacetic acid and lactic acid remove the outermost layers of the skin. Retinol Crème Complex works in addition to the initial exfoliation to boost skin renewal for longer-lasting skin benefits. Can be repeated every 3-4 weeks to improve the appearance of skin's elasticity, texture, and tone.
Appearance Enhancing Procedures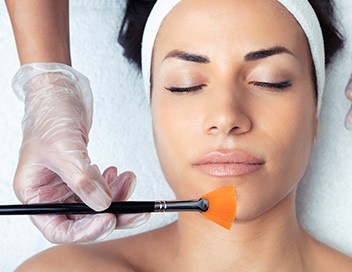 Microdermabrasion treatments are designed for your skin type and customized to address your skin concerns while nourishing and protecting your face. We specialize in providing immediately visible results while emphasizing long-term effectiveness to help you maintain a youthful, healthy glow long after you leave our office.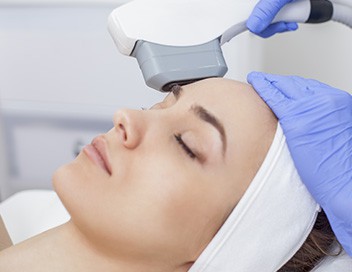 Radiofrequency Skin Lifting procedure gently raises the temperature of the collagen of the deep tissue in your skin providing instant contractibility. This contractibility helps tighten skin, reduce fat, enhance luminosity, reduce wrinkles, and stimulate collagen rebirth while lifting the sagging skin on your forehead, under the eyes, cheeks, jawline, and neck.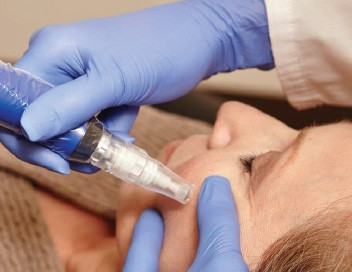 SkinPen Microneedling (also known as collagen induction therapy) is a minimally invasive treatment to rejuvenate the skin. A device with fine needles creates tiny channels in the top layer of the skin, which triggers the body to create new collagen and elastin. Results can include improved texture and firmness, as well as a reduction in scars, and pore size.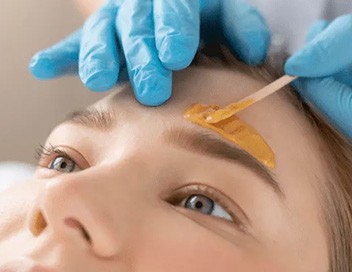 Professional Facial Waxing: Whether you're looking for beautifully shaped and sculpted brows, or want to remove unwanted hair above the lips, chin, or other areas of the face, we can help provide silky smooth skin.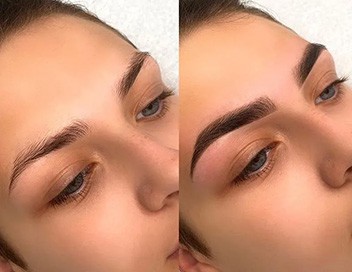 Eyebrow Tinting & Color: Eyebrow tinting is a technique used to semi-permanently color the brow area. Tinting defines and beautifully shapes and enhances your natural brows, leaving them look fuller and thicker.