Ocala Eye Aesthetics offers a full range of skin rejuvenation services, from nourishing facial treatments with all-organic products to appearance enhancing medical procedures.
Our licensed medical aesthetician works in conjunction with our experienced physicians to ensure every procedure performed will help you look younger and achieve the results you desire.
In addition to our cosmetic eyelid and facial surgery options performed by our ophthalmologists, Ocala Eye Aesthetics offers treatments to enhance appearance, address pigmentation concerns, and nourish skin cells.
We utilize all organic products in conjunction with skin therapy techniques such as facials, microdermabrasion, and anti-aging treatments to ensure our patients look and feel younger.
Ocala Eye Aesthetics Medical Team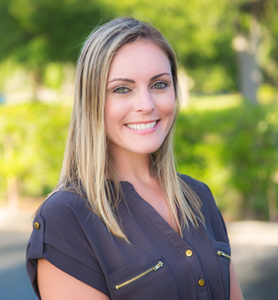 Megan Lefebvre, ARNP
Megan Lefebvre, ARNP, is an oculoplastic and aesthetics advanced registered nurse practitioner (ARNP) at Ocala Eye. She enjoys interacting with patients and is passionate about helping patients look and feel their best.
Before joining the Ocala Eye team, Megan was the nursing supervisor for a high-volume eye surgery center where she was the primary nurse responsible for all oculoplastic operations including skin lesions, reconstructive surgeries, skin grafts, obtaining biopsies, and first assist with Botox injections.
Dana Knauff, LMA
Dana Knauff, LMA, is a licensed medical aesthetician and facial specialist. She enjoys helping her clients feel more confident about how they look and is passionate about assisting them to maintain the health of their skin.
Before joining the Ocala Eye team, Dana was the facial specialist at "A NU U Salon and Spa" in Williston, FL, responsible for all facials, microneedling, HydraFacials, waxing, radio frequency microdermabrasion, ultrasonic exfoliation, and Dermaflash.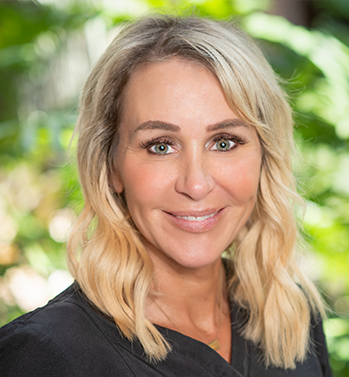 Non-Surgical Treatments
Ultrasonic Exfoliation
Micro-Needling

Back Scrub

Bright Eye Renewal Treatment
Surgical Treatments
Dermal Fillers – Restylane / Juvederm
Latisse Eyelash Enhancement
Cosmetic Eyelid Surgery
Endoscopic Brow Lifts

Functional Eyelid Surgery

Ectropion

Entropion
At Ocala Eye Aesthetics, our goal is to help you achieve the look you desire as fast and safely as possible. Our licensed aesthetician offers a full range of skin rejuvenation services, including nourishing facial treatments, Botox, cosmetic injectables and appearance enhancing medical procedures.
We invite you to schedule a consultation and discover all the ways Ocala Eye can help you see, look and feel your best.
Services
Discover more about our eye care,
aesthetics and hearing services.
Locations
Get directions and contact information
for our offices.
Request an Appointment
Request your appointment just by
filling out this simple form.