Soprano Ice Platinum Hair Removal
Soprano Ice Platinum is the most complete and effective multi-platform solution for hair removal – for all skin tones and hair types.
Treatment is virtually painless, delivering a massage-like sensation. It provides safe and effective results for light and dark skin as well as coarse or fine hair. Treatments can be performed any time of the year, including on tanned skin, and sessions are super-quick, even for large areas such as the legs or back.
With no downtime, you can return to your normal activities, including working out at the gym, immediately. This treatment is perfect for any area of the body, including sensitive or hard to reach areas such as the ears, nostrils and bikini line.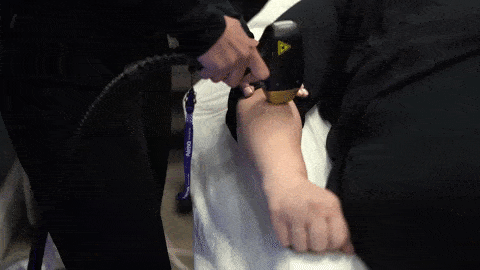 Opus Plasma Skin Resurfacing
Opus Plasma builds upon the popular and widely accepted science of fractional skin resurfacing and advances this field forward with an option that improves the patient experience using a novel, new energy source – plasma.
With Opus Plasma, you can enjoy fractional skin resurfacing results with much less downtime. This treatment works by using plasma and making micro-thermal zones of fractional injuries to the skin. The natural healing process jump starts collagen production through a wound healing response, similar to how microneedling works. However, this technology uses radio frequency and microplasma instead of needles.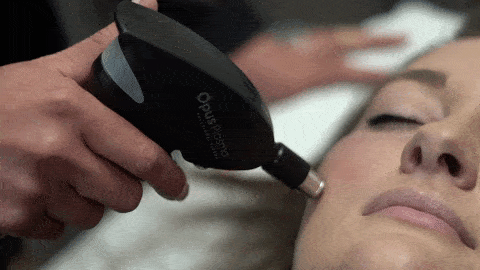 Alma Harmony Skin Renewal
Harmony is the complete skin renewal solution that can treat melasma, fine lines and wrinkles, spider veins and those pesky red and brown spots that come with sun damage and age.
Harmony treatments are quick and comfortable with "WOW!" results. Harmony harnesses advanced technology to give you the results. Harmony is FDA approved to treat up to 75 indications.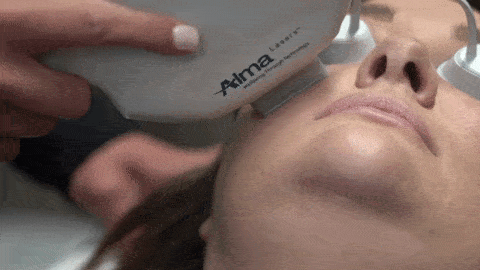 Alma ClearLift Plus Skin Resurfacing
Clearlift can take years off your face in just minutes, providing similar results to chemical peeling and laser resurfacing.
The treatment is virtually painless and has absolutely no downtime, making it the first laser treatment for sensitive areas of the body including hands, neck, decolletage and around the eyes.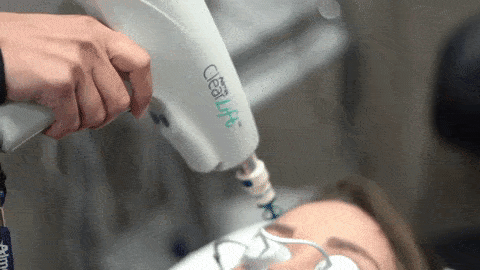 Alma Harmony DYE – VL
The Harmony DYE – VL combines two trusted technologies, pulse dye lasers and intense pulsed light (IPL) to create the new gold standard for treatment of a variety of skin conditions.
DYE – VL uses high-intensity pulses of visible light to pull pigment to the surface of the skin to help achieve a clearer complexion for the following skin problems: Vascular lesions, pigmented lesions, port wine stains, hemangioma, rosacea, angiomas, venous malformations and dry eye.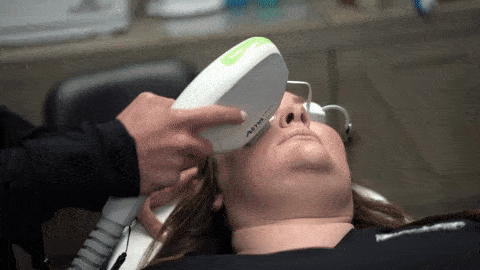 Laser360 Plasma Therapy
Laser360 is the ultimate in combination laser and plasma therapy for face, hands, and body to optimize results. Using a combination of the ClearLift, Opus Plasma, and Dye-VL technology these treatments address skin issues such as discoloration and pigmentation, broken blood vessels, wrinkles and fine lines, acne and acne scars.
Laser360 consists of 4-6 treatment sessions, layering the 3 technologies, spaced about 10-15 days apart over a 60-day period.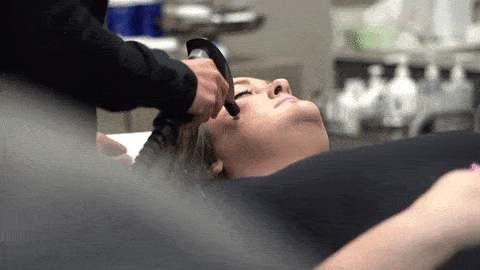 At Ocala Eye Aesthetics, our goal is to help you achieve the look you desire as fast and safely as possible. Our licensed aesthetician offers a full range of skin rejuvenation services, including nourishing facial treatments, Botox, cosmetic injectables and appearance enhancing medical procedures.
We invite you to schedule a consultation and discover all the ways Ocala Eye can help you see, look and feel your best.