Laser Treatments
Look & Feel Your Best




Soprano Ice Platinum Hair Removal
Getting rid of unwanted hair has been an age-old issue, with long term results challenging. If you suffer from excess unwanted hair, and are tired of dealing with painful waxing, plucking, or other short-term methods, we've got the perfect solution. We use groundbreaking technology that combines 3 laser wavelengths for a simple, one-stop solution for truly effective hair removal.
Soprano ICE Platinum achieves the safest and most comprehensive hair removal treatment available today. This technology has a proven safety record and can be used on ALL skin and hair types – whether you have light, dark or tanned skin, coarse or fine hair, this hair removal solution achieves exceptional results for all areas of the body. Small or large areas can be effectively treated, including back, legs, arms, abdomen, chest, and even small and delicate areas such as the bikini, face, neck, underarms, and more. The best part? This treatment is quick and virtually painless!
Soprano ICE Platinum Results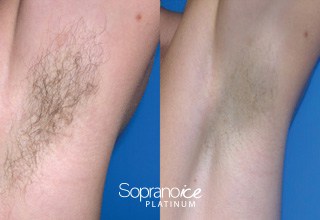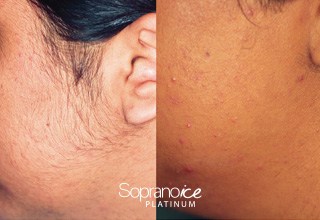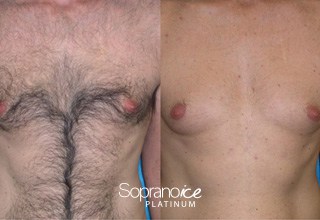 Opus Plasma Fractional Skin Resurfacing
Opus Plasma is a skin resurfacing system that combines radiofrequency (RF) with microplasma energy to treat a variety of skin types and concerns. In fact, this is the first fractional skin resurfacing treatment that works well on darker skin. This quick, outpatient treatment allows you to enjoy impressive fractional skin resurfacing results with minimal discomfort, less downtime and faster healing. The treatment can be used for renewing and tightening loose or lax skin, minimizing scars, reducing lines and wrinkles, and evening out skin tone. This treatment provides exceptional results without the pain and downtime involved with traditional skin resurfacing.
Opus Plasma Platinum Results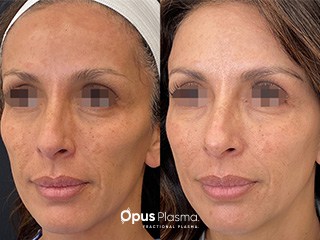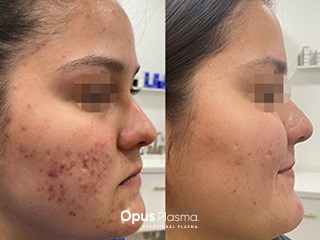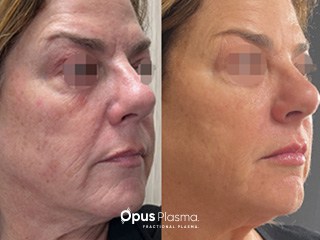 Alma Harmony XL Pro Skin Renewal
Harmony XL Pro is the ideal procedure to eliminate discoloration, texture, sun damage, melasma, red spots, brown spots, broken capillaries, port wine stains, rosacea, and fine lines and wrinkles. This fast, effective, and virtually painless treatment provides complete skin renewal and dramatically reduces and even eliminates pigmentation and age spots in just 30 minutes.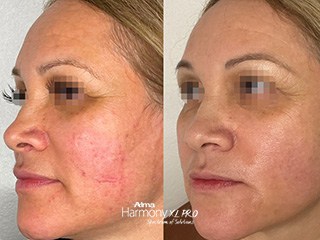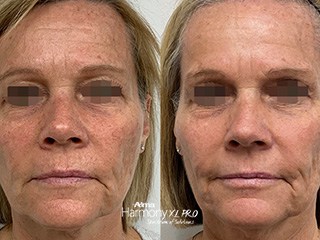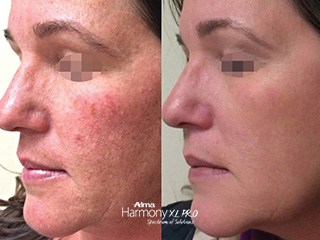 Alma ClearLift Plus Skin Resurfacing
ClearLift, also known as the "laser facelift", is a laser treatment used to stimulate the natural production of collagen, leading to tighter and firmer skin. This treatment has been approved to treat lines, wrinkles, sun damage, and uneven skin tone on the face, neck, decolletage, and around the eyes. ClearLift skin rejuvenation can be used on all skin types and only takes 20 minutes, is virtually painless, non-invasive, and there's no recovery time. Younger looking skin is only a treatment away!