About Refractive Lens Exchange (RLE)
The marvels of advanced technology and Lifestyle Lenses have made the Refractive Lens Exchange (RLE) procedure increasingly popular for patients over the age of 45 who could never have dreamed of being free from glasses, contacts, or reading glasses. 
Understanding Changes in Your Vision
Many of us experience refractive errors such as nearsightedness, farsightedness, and astigmatism over our lives, causing our vision to be distorted and requiring glasses or contacts to see clearly. Some of us have enjoyed great natural vision their whole lives but notice changes in their vision after the age of 40.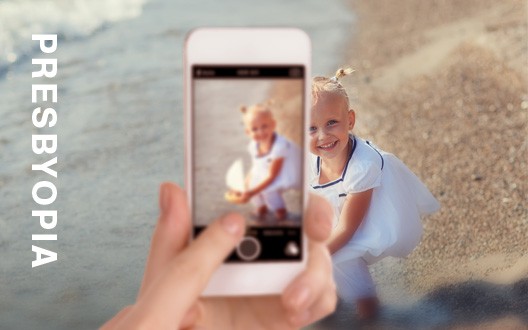 Presbyopia
After the age of 40, the natural lens of your eye starts to lose its flexibility, making it difficult to focus over a range of distances. This condition is called presbyopia, a natural aging process of the eye. You may find that you need to use over the counter reading glasses or remove your glasses or contact lenses to see up close. Others may need to rely on monovision contact lenses, bifocals, or trifocals in order to see clearly at all distances. Regardless, these changes begin to affect your active lifestyle.
What is RLE?
RLE, also referred to as clear lens exchange or refractive lensectomy, is a procedure that replaces the eye's clear natural lens with an Advanced Lifestyle Lens to correct refractive errors (nearsightedness, farsightedness, astigmatism) while also correcting presbyopia. The procedure provides options for vision to match your lifestyle, including providing a full range of vision while greatly reducing the need for glasses and contacts. Another great benefit of having RLE surgery is that because your natural lens has been permanently replaced with an Advanced Lifestyle Lens, you will never need cataract surgery in the future!
RLE Candidacy Quiz
If you're over 55 and have noticed cloudy or blurry vision, you may have cataracts. If you're over 45, have not developed cataracts, and want to see clearly without the constant need for glasses or contacts, RLE may be right for you. Find out if you're a candidate by taking our online quiz.

Why Choose Ocala Eye for RLE?
We are the RLEaders™! Ocala Eye is the area's leader in not just RLE, but all vision correction surgeries. We provide a range of procedures including RLE, LASIK, PRK and Advanced Cataract Surgery. More patients have trusted us with their laser and lens-based vision correction procedure than any other practice in North Central Florida.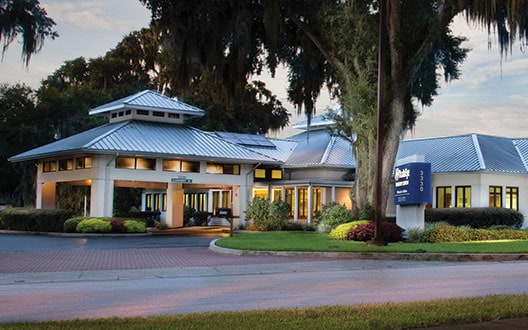 In fact, due to our wide range of experience in vision correction surgery, other eye care practices have referred patients to us for such procedures as cataract surgery after radial keratotomy, hexagonal keratotomy, and penetrating keratoplasty, as well as LASIK or PRK enhancement after cataract surgery. And almost as important as who is performing your procedure is where your procedure is performed. The Ocala Eye Surgery Center, wholly owned by the partners of Ocala Eye, is the area's largest stand-alone ambulatory surgery center dedicated exclusively to surgery of the eye.
Certified by the AAAHC, the Ocala Eye Surgery Center has been nationally recognized as a center of excellence. The staff has decades of experience working in the eye care field so you can be sure that, in addition to the expertise of your surgeon, the ancillary employees are experts in eye surgery as well.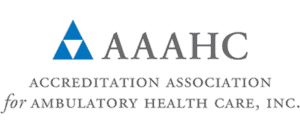 No stitches & quick recovery

Excellent visual results with little to no dependence on glasses

Will never need cataract surgery