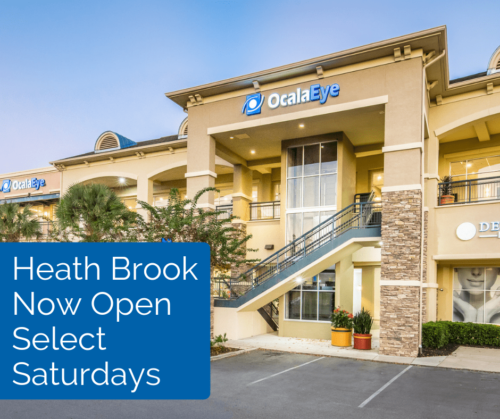 To better serve our patients, our Heath Brook location is now offering appointments on Saturdays on a permanent basis. Ocala Eye Heath Brook is open from 9:00 a.m. to 2:00 p.m. on Saturdays.
Saturday services include:
Walk-in eye exams
Optical services
Aesthetic services
Walk-in appointments are welcome!
For questions or to schedule a Saturday appointment, please call (352) 622-5183.