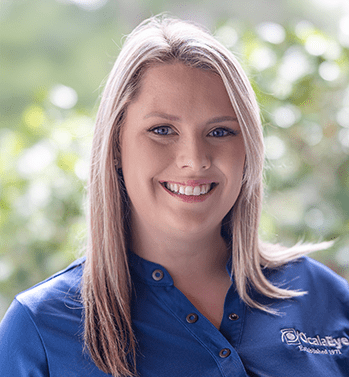 Rebecca Gamble, Apprentice Optician
Specializing in:
Optical Care
Rebecca Gamble, Apprentice Optician, has been with Ocala Eye since 2017. She started out at Ocala Eye working at the Front Desk as a Patient Care Coordinator. Rebecca wanted to grow within Ocala Eye and transitioned into the Optical department and started her apprenticeship.
Rebecca loves interacting with patients and finds her job so rewarding when she can help a patient gain a part of their life back by seeing better with a great pair of glasses.
When you don't see Rebecca's smiling face at Ocala Eye, you can find her fishing and hunting on her family ranch and enjoying time with family and friends.