The math is simple. A monthly facial = a younger looking you.
Most people think of facials as a luxury item and don't consider the regular benefits of a revitalizing facial from a professional.
In fact, many medical aestheticians across the country now equate (there's that math again) the importance of regular facials to visiting your dentist. Regular dental checkups and cleaning can save you thousands in the future, in terms of avoiding root canals and other kinds of expensive gum surgery, right?
Well, the same applies to your local professional aesthetician in that money spent on regular facials now will pay huge dividends in the long run, saving you from spending more down the road on pricey surgeries and unneeded procedures to help you look and feel younger.
The Benefits of Monthly Facials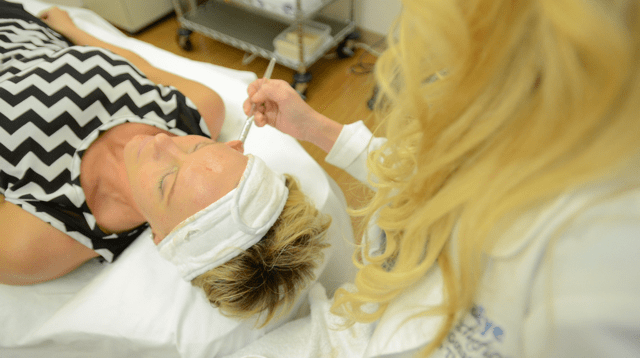 On any given day, there is an incredible buildup on your face of grime, dust, pollutants and dead skin. Sun exposure and stress also play a critical role in increasing the wear and tear on the skin, leading to premature aging. Cleaning on your own can certainly help, but often it's just not enough.
Regular or monthly professional facials can provide a host of significant benefits, including:
Reverse the aging process

– massage and exfoliation from frequent facials can diminish fine lines, crow's feet and age spots. Ultimately, your skin will look and feel healthier, radiant and more vibrant

Deep cleansing of your skin

– neutralizing the harmful effects of pollution, dust and sun exposure

No more puffy skin

– facials can act as a sort of detox, removing toxins beneath the skin that can generate puffiness and fluid accumulation.

Enhance your anti-aging creams

– regular facials will hydrate your skin, remove dead skin cells and augment its elasticity and texture. This will enable your skin to absorb the nutrients in your anti-aging and anti-wrinkle creams much better, making them all the more effective!
Scientifically speaking, the most superficial layer of visible skin (called the stratum corneum), renews itself roughly every twenty-eight days. During this time, new skin cells are continuously being replicated. By receiving a regular facial, you'll provide your skin cells with an added boost when they begin to renew. Your smooth, shiny and youthful complexion will thank you.
Talk to Your Aesthetician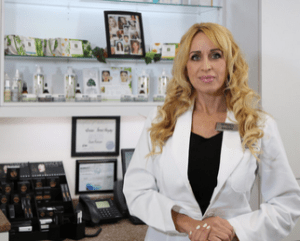 Your medical aesthetician will analyze your skin, and working together you'll identify your needs and expectations, and choose the ideal products for your unique skin type.
Ocala Eye Aesthetics offer various skin treatments with our licensed medical aesthetician, Denisse Gonzalez, LMA. Denisse offers her clients a complete range of skin rejuvenation services to enhance appearance, address pigmentation concerns, and nourish skin cells.
During her treatments, she utilizes all-organic products in conjunction with her skin therapy techniques such as facials, microdermabrasion and anti-aging treatments to achieve the best possible results.