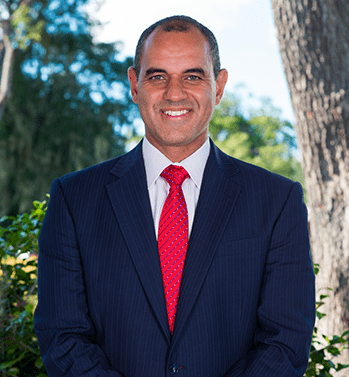 Mohammed K. ElMallah, M.D.
Specializing in:
Premium Cataract Surgery, Glaucoma Surgery, Diseases and Surgery of the Anterior Segment
Duke University | Durham, North Carolina
University of Illinois at Chicago | Chicago, Illinois
Baylor College of Medicine | Houston, Texas
Harvard University | Cambridge, Massachusetts
Congressional Advocate, American Academy of Ophthalmology
What Dr. ElMallah's Patients Are Saying
"Dr. ElMallah is the best ophthalmologist in Ocala, FL. He truly cares about his patients and the care he provides to them. I trust that he will always make the right decisions when it comes to my vision."
-RateMDs Review
Mohammed K. ElMallah, M.D., is a fellowship-trained glaucoma specialist and cataract surgeon in Ocala. He practices comprehensive ophthalmology with primary interests in the laser and incisional surgery treatments of glaucoma. Dr. ElMallah is also skilled in the latest surgical procedures for cataract removal utilizing small incision, no-stitch techniques. Dr. ElMallah joined Ocala Eye in August 2008 upon completion of his glaucoma fellowship at the Duke University Eye Center.
After obtaining his undergraduate degree in computer science from Harvard University, Dr. ElMallah began on his path to ophthalmology at the Baylor College of Medicine and earned his medical degree in 2002 as a presidential scholar. Dr. ElMallah's core ophthalmology studies continued at the Illinois Eye and Ear Infirmary at University of Illinois at Chicago where he completed his residency.
His ophthalmology training culminated in 2008 with the completion of a glaucoma fellowship at Duke University. In addition to his academic and surgical accomplishments, Dr. ElMallah has been a featured speaker at numerous ophthalmology conferences and has published several articles in peer-reviewed medical journals.
Dr. ElMallah is board certified by the American Board of Ophthalmology. His professional affiliations include memberships in the American Glaucoma Society, American Academy of Ophthalmology, and the Florida Medical Association.