Microdermabrasion
Our microdermabrasion treatments are designed for your skin type and customized to address your skincare concerns while nourishing and protecting your face. We specialize in providing immediately visible results while emphasizing long-term effectiveness to help you maintain a youthful, healthy glow long after you leave our office.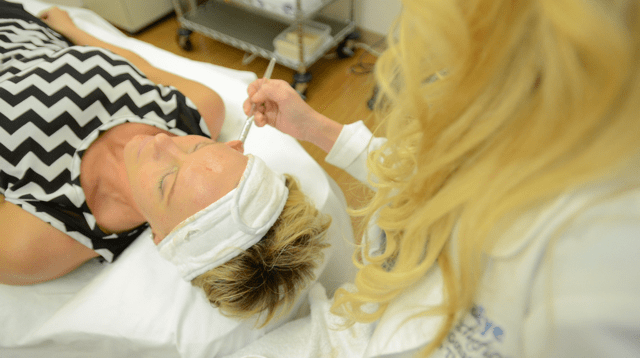 Organic Microdermabrasion (50 min) 
Organic grains gently exfoliate your skin. This treatment has a rejuvenating effect on common problems such as acne scarring and mild discoloration, sun damage and wrinkles. It's a painless, non-surgical procedure.
Signature Facial & Microdermabrasion Package (75 min) 
Combine our luxurious Signature Facial with Organic Microdermabrasion for rejuvenated skin that is refreshed and nourished.
At Ocala Eye Aesthetics, our goal is to help you achieve the look you desire as fast and safely as possible. Our licensed aesthetician offers a full range of skin rejuvenation services, including nourishing facial treatments, Botox, cosmetic injectables and appearance enhancing medical procedures.
We invite you to schedule a consultation and discover all the ways Ocala Eye can help you see, look and feel your best.