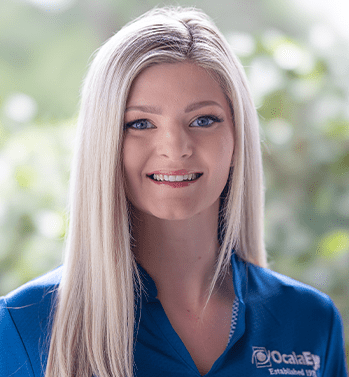 Meghan Ellison, Apprentice Optician
Specializing in:
Optical Care
Meghan Ellison, Apprentice Optician, joined Ocala Eye in 2022. Originally from Indiana, Meghan moved to Florida in 2018 and started her career in the optical industry in 2019.
Meghan suffered from vision issues since she was a child and grew up when glasses were not cool to wear daily. Now she likes to use glasses as a fashion statement and enjoys helping others be able to see their best and look good at the same time.
Outside of work Meghan spends time with her two dogs and loves exploring Florida with them. She is also a foodie and loves trying new foods and restaurants.