Your face is often the first impression that people have—and probably what they remember most about you. That makes your eyeglasses an important reflection of your identity. Today, there are dozens of styles of glasses to choose from, and each does more than correct your vision; because in a way, your glasses reflect who you are and your unique style. So, how do you choose right eyeglasses?
That is something Dana S. struggled with before coming to the Ocala Eye Optical Shop. "I'm a challenging customer and they have met all my needs and been very kind at the same time," she says.
As a customer for more than a decade now, Dana says the Ocala Eye Optical team has been instrumental in helping her get the right eyeglasses and sunglasses for her changing needs – all with a smile.
"Everyone is polite, friendly and they pay attention to me and don't treat me like I'm a number."
How to Choose Glasses that Fit Your Lifestyle?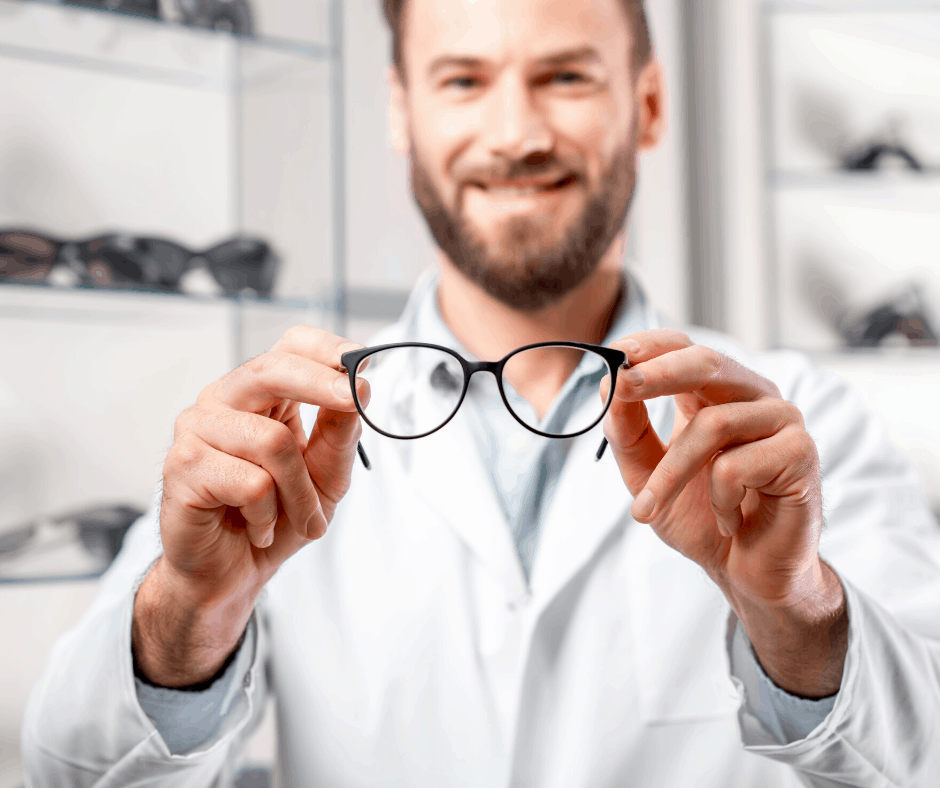 Today, there are eyeglasses to fit every need and every lifestyle. If you're considering a new pair, the first step is to think about your life and where or how you will wear and take care of your glasses. Think about your lifestyle:
What type of work do you do? Is it physically tough outdoor labor or are you in front of a computer all day?
What happens when you leave work? What do you like to do in your off-hours? Read? Roughhouse with the kids?
How active are you? Are you a mountain biker or do you play basketball? Or are walks in the woods more your style?
Harder plastic frames may be better if you're more active, while wire rims may be perfect for the board room. If you're tough on your glasses physically, you may seek a more durable frame and lens. If you're a delivery person who is in and outside all day long, consider transition lenses on a heavier frame glasses that will adjust to sunlight and stand up to a lot of physical exertion.
These are all questions you can discuss with our team and we will work closely with you to find the best fit.
However, in the same way you change your shoes to fit the activity you're pursuing; you should select the glasses that best fit the majority of lifestyle choices you make every day. Keep in mind one size may not fit all—ask your doctor about computer glasses to help with eyestrain or prescription sunglasses to protect your eyes from the sun. No matter your lifestyle—we have a set of glasses to fit. 
Does Face Shape Matter When Choosing Glasses?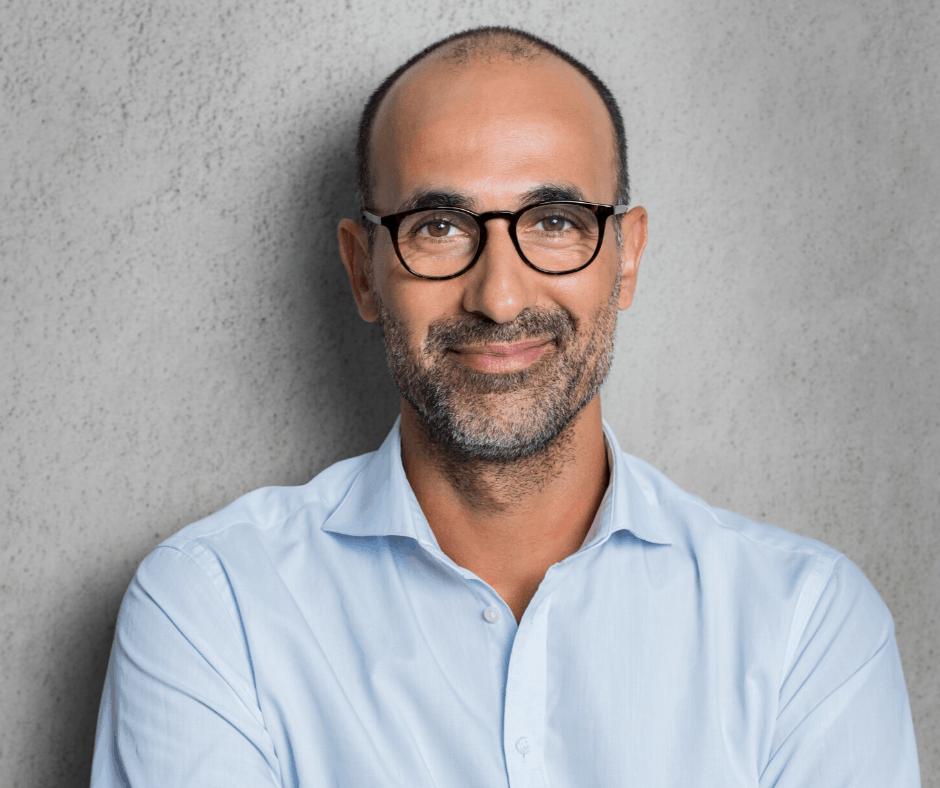 Yes, absolutely! While your choice of glasses is completely up to you, there are some general rules that you may (or may not) want to apply:
If you have a round face, you might want to avoid round, rimless, or small frames, which may accentuate the round shape. Consider square or rectangular frames to make your face slimmer.
For an oval face, avoid glasses that are overlarge so they don't throw off the natural symmetry or overwhelm you.
For a square face, try oval or round glasses that balance high on the bridge of the nose. This will soften the angles of your face.
While these are just suggestions, the truth is really in the eye of the beholder; we invite you to try on as many pairs as you like to find the perfect match.  
What Types of Eyeglass Frames Are There?
The American Optometric Association has a whole flyer on all of the materials used in eyeglass frames these days. There are three primary categories with lots of material variations within each. For example:
Plastic eyeglasses are mostly made out of Zyl, nylon, or a blend of several types of plastics.
Metal includes metal mixes, titanium, stainless steel, and even aluminum.
Unusual frame materials include wood, bone, recycled materials, and more. 
What Do Your Glasses Say About You?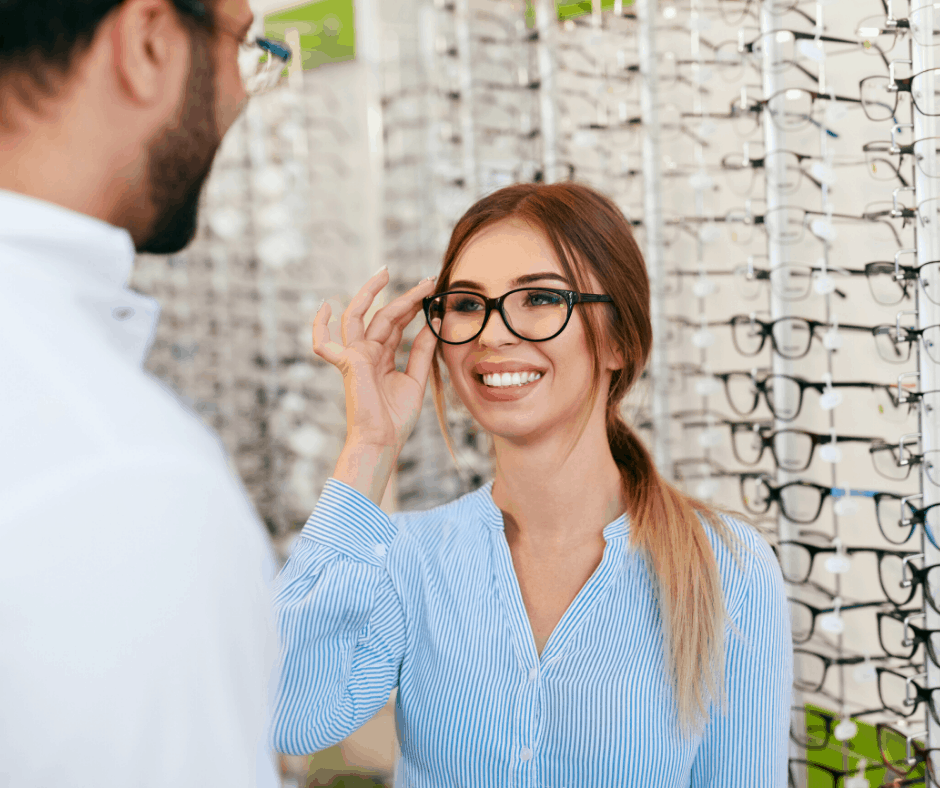 Frames come in bold colors, funky retro, conservative, and just about anything else you can imagine. If you want your glasses to instill the impression of confidence, integrity, and intelligence, conservative frame colors and shapes may be best.
While ovals, rectangles, and almond shapes may be a nice traditional selection, you can say a lot about your personality with a set of brightly colored cat's eye retro glasses or even those big clunky black Clark Kent type frames. Consider your skin tone and the types of colors you frequently wear. What frame color offsets your eyes? Do you want your glasses to help you blend in or stand out?
Reader's Digest did a fun article a few years ago that suggested your choice of glasses can reveal a lot about you. For example:
Colorful frames imply you are creative, outgoing, and fun
Thick black frames are hipster, bold, and "look at me"
Patterned frames are cute, stylish, and cheerful and imply that no matter your age, you don't take life too seriously
Aviator glasses are classic, signaling an active adventurer ready to take on the world
Tortoiseshells are spunky statements of individuality and charm, so they're a favorite with independent thinkers with a taste for the artistic
Clean, simple lines say you are pragmatic and detail-oriented
While these are just a few of the types of frames that line the shelves at Ocala Eye, it gives you a sense of the kind of statement your eyeglasses can make about you.
Changing Glasses as Your Needs Evolve
As your needs evolve, so too can your eyeglasses. In fact, it's not uncommon for some individuals to have multiple pairs of eyeglasses depending on their lifestyle, work and hobbies.