Facials and Masks
Our facials and masks are designed for your skin type and customized to address your skincare concerns while nourishing and protecting your face. We specialize in providing immediately visible results while emphasizing long-term effectiveness to help you maintain a youthful, healthy glow long after you leave our office.
Ocala Eye Signature Facial (60 min) – $85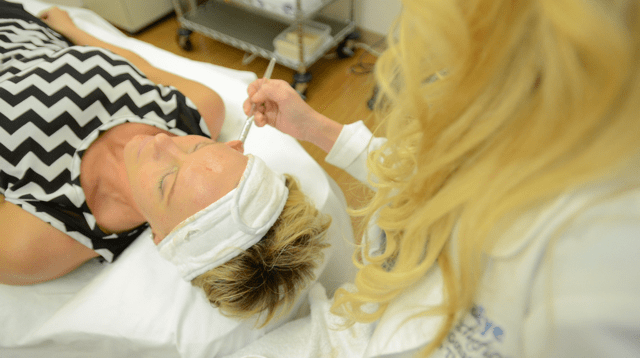 Promotes glowing, youthful skin. This treatment smoothes fine lines and wrinkles by feeding your skin with natural nutrients, antioxidants and vitamins found in Acai Berries. Plumps and regenerates to give your skin a youthful appearance.
Express Facial (35 min) – $50
Rice powder and mild compounds gently remove dead skin cells and soften the skin while antioxidant-rich Strawberry Rhubarb cleans and tightens your pores. We finish this facial with an antioxidant mask for the ultimate skin hydration.
Teen Clear Skin (45 min) – $40
Our Clear Skin treatment detoxifies and revitalizes acne-prone skin with gentle organic ingredients to sooth inflammation without damaging effects to the skin. Stone Crop reduces formation of sebum and bacteria, while yogurt gently exfoliates and probiotics improve the skins balance.
Signature Facial & Microdermabrasion Package (75 min) – $145
Combine our luxurious Signature Facial with Organic Microdermabrasion for rejuvenated skin that is refreshed and nourished.
Vitamin C Antioxidant Facial Treatment (45 Minutes) – $60
Restore a youthful and healthy glow with a burst of antioxidant power and fruit enzymes. This naturally aromatic treatment drenches skin in 30% vitamin C to stimulate collagen and strengthen elasticity. Buff away dead skin cell build up for a burst of pure nutrition, while repairing sun damage and leaving skin with a brighter and smoother complexion.
Noni Firming Facial with Copper Peptides & DMAE (45 Minutes) – $60
Triple de-wrinkling complex of DMAE, peptides and a potent blend of cell renewal therapy work together as a super-firming and resurfacing treatment. This treatment also replenishes essential nutrients in the skin and provides an instant semi-permanent firmness that can last up to 10 days.
Bright Eye Renewal Treatment (30 min) – $25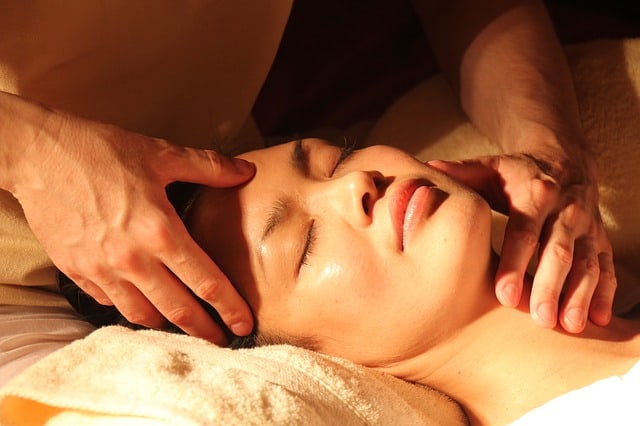 This is a unique four-step treatment: Gentle fruit enzymes exfoliate fine lines and crow's feet, Cucumber gel relieves puffy stressed eyes, iron-rich wild plum re-energizes and brightens, and raspberry extracts hydrate and increase skin elasticity.
Collagen Mask $25 Full / $15 Partial
Only available in addition to another service.
This mask provides the ultimate hydrating lift. The natural plant ingredients and marine–based collagen boost skin's firmness, while Aloe, Vitamin E & C soothe and nourish.
Rejuvenating Lips (30 min) – $25
A three step treatment: Citrus and pineapple enzymes exfoliate the lip area removing dryness and vertical lip lines; A Shea butter and avocado masque with natural peptides that stimulate collagen for fullness; and sunflower seed oil to add hydration.
At Ocala Eye Aesthetics, our goal is to help you achieve the look you desire as fast and safely as possible. Our licensed aesthetician offers a full range of skin rejuvenation services, including nourishing facial treatments, Botox, cosmetic injectables and appearance enhancing medical procedures.
We invite you to schedule a consultation and discover all the ways Ocala Eye can help you see, look and feel your best.
Services
Discover more about our eye care, aesthetics and hearing services.
Locations
Get directions and contact information
for our offices.
Request an Appointment
Request your appointment just by filling out this simple form.