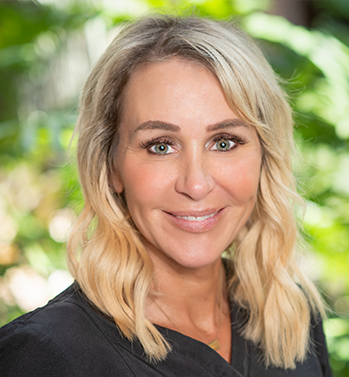 Dana Knauff, LMA, HIS
Specializing in:
Hearing Instruments
Santa Fe Community College, Gainesville, Florida
College of Central Florida, Ocala, Florida
American Academy of Nursing
About Dana Knauff, LMA, HIS
Dana Knauff, LMA, HIS, is a licensed medical aesthetician and hearing instrument specialist. She enjoys helping her clients find the best hearing aid that fits their lifestyle and needs.
Before joining the Ocala Eye team, Dana was the facial specialist at "A NU U Salon and Spa" in Williston, FL, responsible for all facials, microneedling, HydraFacials, waxing, radio frequency microdermabrasion, ultrasonic exfoliation, and Dermaflash. She also has experience working in the OB-GYN department as a certified nursing assistant (CNA) for both Shands Healthcare and the North Florida Regional Medical Center.
Dana loves her job and appreciates being able to connect with patients from different backgrounds and areas. Her clients rely on her to fit the right hearing aids to enhance their hearing and lifestyle. Her patients rely on her to properly teach them how to use their hearing aid technology to ensure it is being used correctly.
Dana's path to medical aesthetics began at Santa Fe Community College in Gainesville and continued at the College of Central Florida in Ocala. She is a certified nursing assistant (CNA), a licensed medical aesthetician (LMA), and a licensed hearing specialist (HIS). While working at Ocala Eye, Dana identified a need for a hearing specialist to serve our patients. After undergoing the certification process (HIS), Dana transitioned from working in the Aesthetics department at Ocala Eye to Hearing.
Dana has four children and loves to fish and spend time on her boat with family and friends.