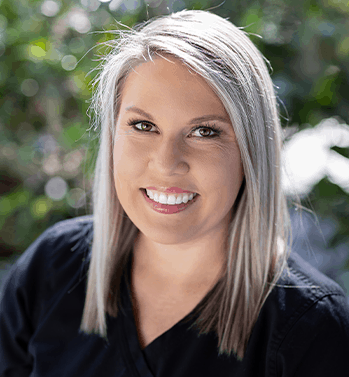 Alissa Jensen, COA
Specializing in:
LASIK | Refractive Surgery
College of Central Florida | Ocala, Florida
Joint Commission on Allied Health Personnel in Ophthalmology
Alissa Jensen, COA, has been a part of the Ocala Eye team since 2008 and brings over twenty years of Ophthalmology experience to our practice. She has served as a lead technician in our clinics, has worked alongside our surgeons at our Certified Accredited Ambulatory Surgery Center as a surgical assistant, and played an integral role in the growth of our preoperative department before joining our refractive team.
Alissa attended the College of Central Florida and earned her Certified Ophthalmic Assistant certification from The International Joint Commission on Allied Health Personnel in Ophthalmology.
"I love that I get to help our patients achieve clear vision without the need of glasses or contacts. Following up with them on their first-day post-op and hearing them enthusiastically rave about how they're now able to see without glasses is one of the best feelings," Alissa says.
When not at work, she enjoys crafting and reading; vacationing with friends and family; and spending time with her husband and daughter on their boat.