Ocala Eye Surgery Center is accredited by AAAHC, the nation's leading accrediting organization of outpatient facilities. Being accredited means our organization has undergone a rigorous professional scrutiny by highly qualified AAAHC health care professionals and was found to provide quality care while meeting all federal, state and local laws. AAAHC accredited facilities are measured against nationally recognized standards of care, and must demonstrate a strong commitment to maintaining patient safety and privacy.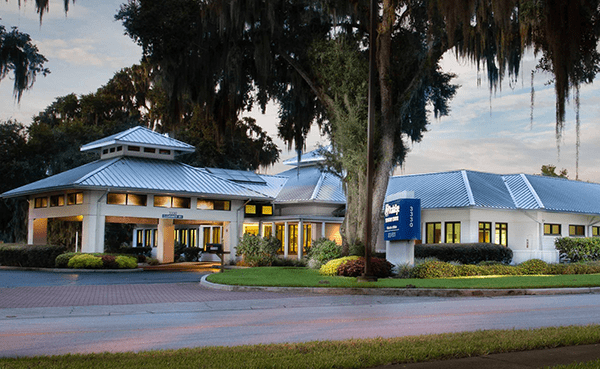 Agency for Health Care Administration
Patients and prospective patients can review service bundle information related to pricing at the Agency for Health Care Administration's website http://pricing.floridahealthfinder.gov. The service bundle information is a non-personalized estimate of costs that may be incurred by the patient for anticipated services. The actual costs will be based on services actually provided to the patient. Patients and prospective patients have the right to request a personalized estimate from the Center.
Pathology/External Laboratories
Services may be provided in this health care facility by the facility as well as by other health care providers who may separately bill the patient and who may or may not participate with the same health insurers or health maintenance organizations as the facility.
The following external laboratories may be used by Ocala Eye for pathology needs. Please visit the specified links for a list of their in-network health care plans.
Dermpath Diagnostics
745 Orienta Avenue Suite 1201 Altamonte Springs, FL 32701 Tel: (800) 226-8968 Fax: (407) 339-2906
dermpathdiagnostic.com
AmeriPath Florida
8100 Chancellor Dr. Suite 130 Orlando, FL 32809 Tel: (800) 561-6991 Fax:(407) 851-2434
ameripath.com
Billing and Financial
It is our goal to inform our patients of their financial obligations prior to surgery, so there are no surprises or misunderstandings.  Upon a patient's request, a Personalized Financial Estimate will be provided in writing.
Collection Procedure  –  Ocala Eye Surgery Center confirms insurance coverage and collects estimated co-payments, unmet deductibles, and co-insurance amounts prior to surgery.   Checks should be made payable to Ocala Eye Surgery Center.  We accept cash, check, Visa, MasterCard, Discover and American Express.  Financing is also available through Care Credit.  Patients may request a payment plan by contacting our Billing Department.
Our Charity Care Policy is to provide free surgical services in conjunction with the Marion County We Care Program. Please contact our Billing Department or the We Care Program directly at (352) 732-6599.
Our Financial Assistance Policy is to refer patients to community-based resources for their benefit including the Division of Blind Services, Medicaid Services and the We Care Program.
Ocala Eye Surgery Center understands that insurance coverage and provider networks can be complicated for our patients. Please contact the Billing Department at (352) 622-5183 with any questions or concerns. We are here to help.
Ocala Eye's fellowship-trained ophthalmologists and medical staff are dedicated to helping your vision last a lifetime, which is why we offer comprehensive eye care for adults of all ages.
From annual eye exams to advanced procedures like LASIK and laser vision cataract surgery, we can help you see your best at any phase of your life.