Opus Plasma Skin Resurfacing
Dramatic skin-clearing results with 50% less down time
Laser therapy is a highly effective way to turn back the clock on aging skin. The problem is that one laser treatment requires days or even weeks of downtime as your skin renews itself. 
The Ocala Eye aesthetics team offers Opus Plasma Skin Resurfacing renewal treatments, a non-surgical approach to improve the appearance of the skin. It is the gold standard in skin renewal techniques, offering a unique and more effective approach to traditional laser therapy.
Opus Plasma Skin Resurfacing Before and After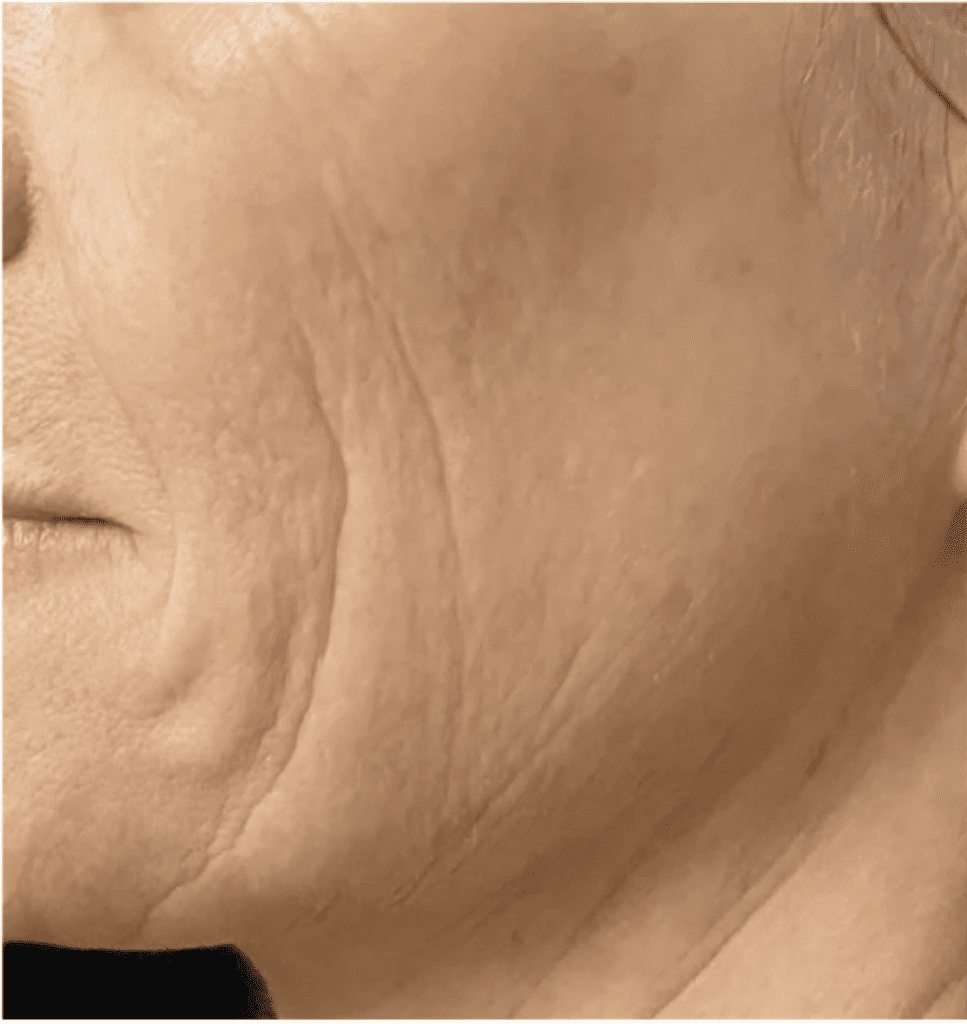 Move Arrow to the Left and Right to See the Difference!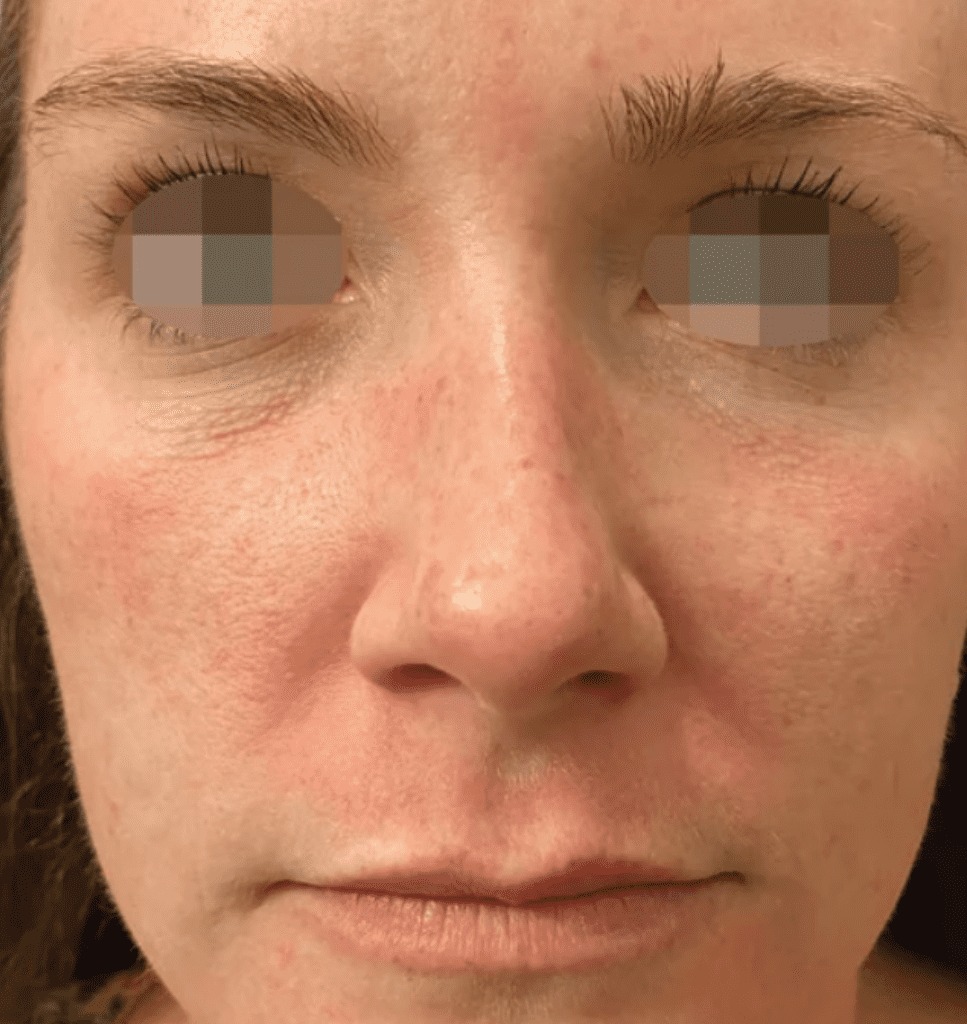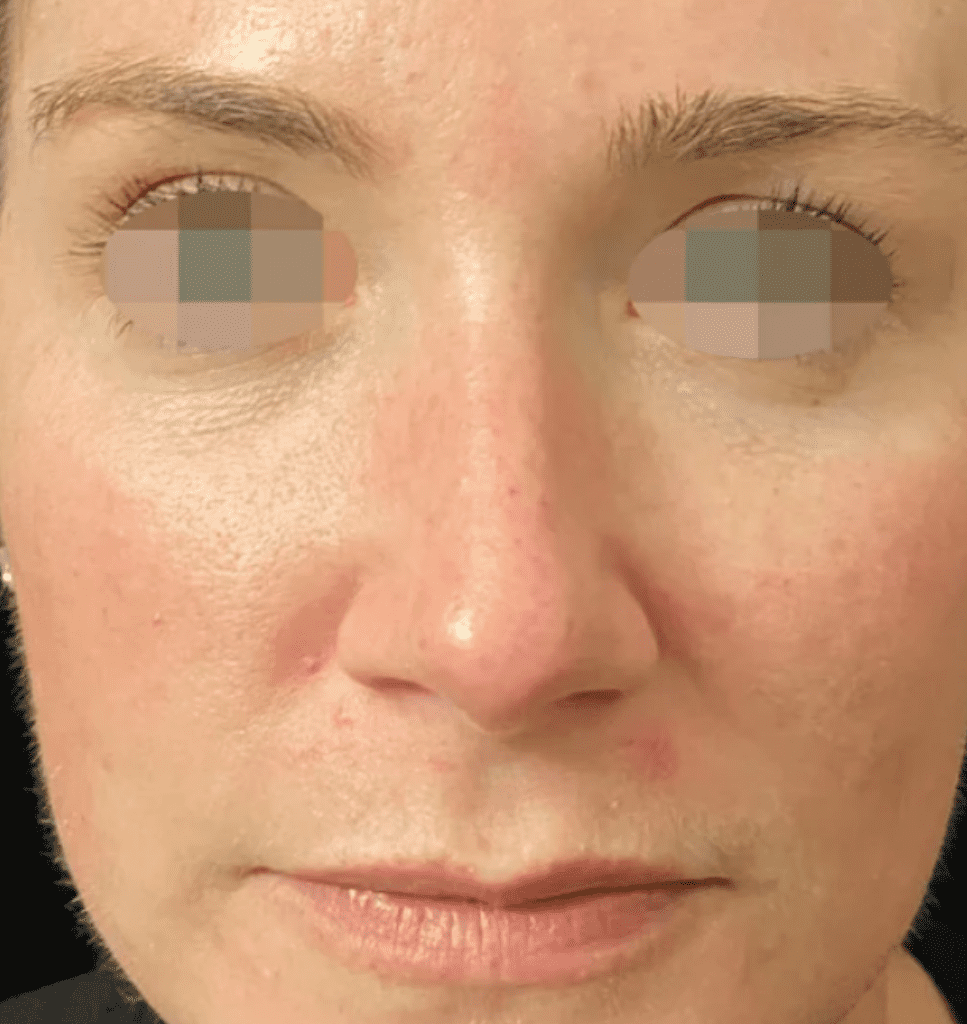 Move Arrow to the Left and Right to See the Difference!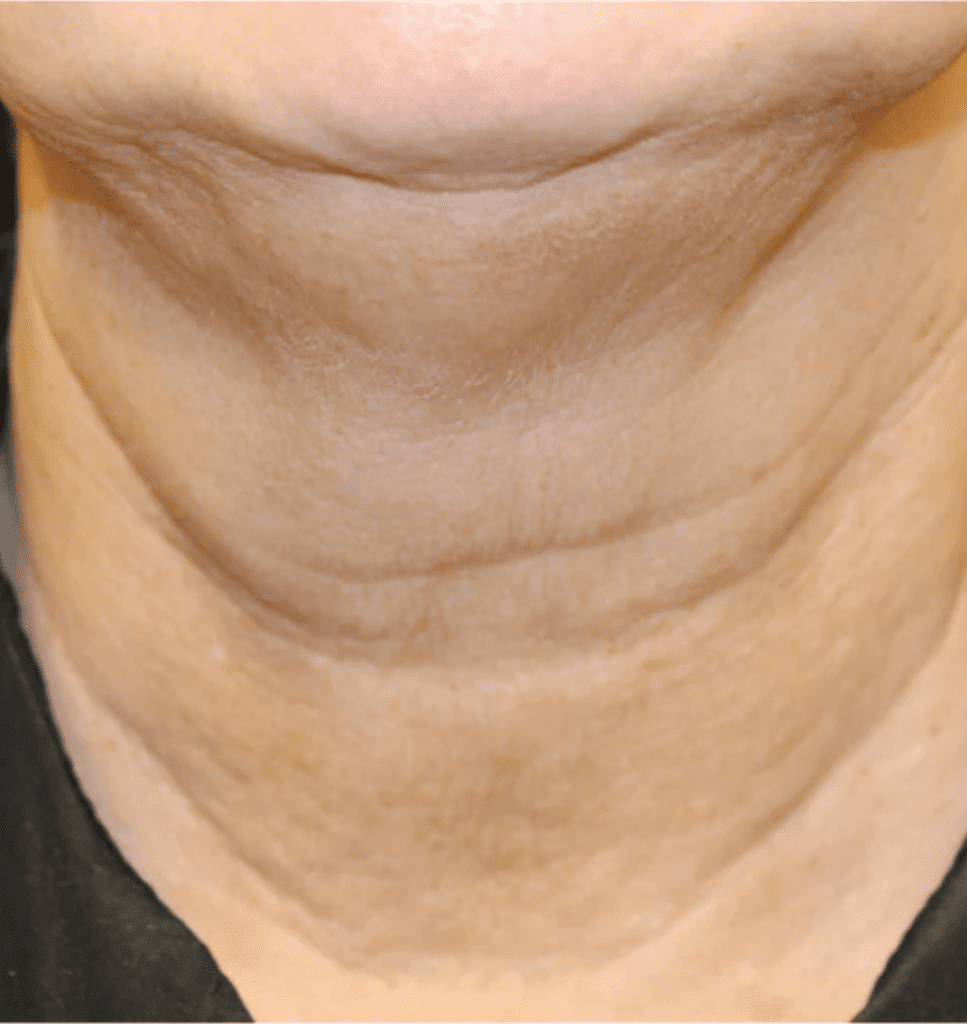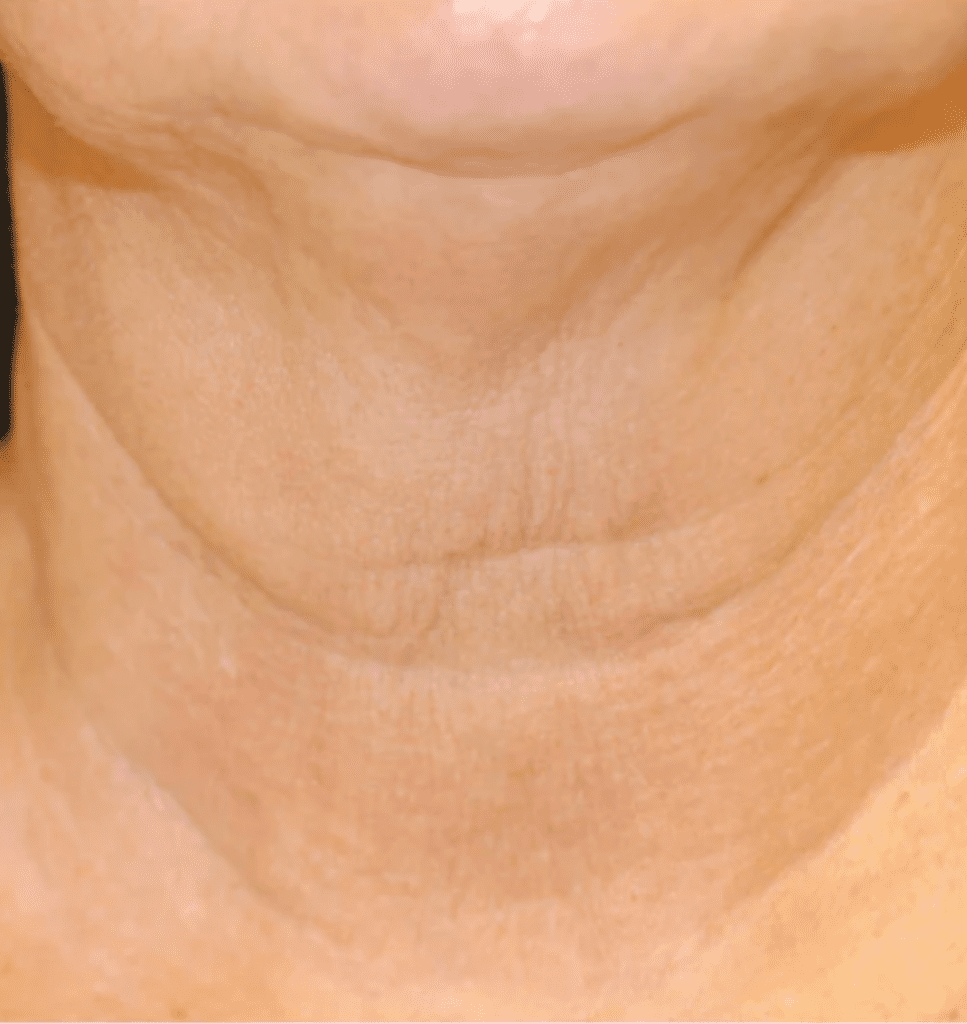 Move Arrow to the Left and Right to See the Difference!
Opus Plasma Skin Resurfacing can help you look and feel your best by:
Clearing discoloration

Eliminating acne scars

Erasing fine lines and wrinkles 

Improving skin texture

Minimizing enlarged pores

Reducing stretch marks

Smoothing scars

Tightening sagging, droopy skin
Fractional skin resurfacing technology has long been the go-to for better, more youthful skin. Traditional laser treatments require weeks of downtime for the skin to heal and resurface. Technology has improved this process tremendously—clinical studies show Opus Plasma Skin Resurfacing requires 50% less downtime over traditional laser treatments. 
Why Opus Plasma Skin Resurfacing Is the Best Alternative to Laser Therapies
What Is Opus Plasma Skin Resurfacing?
Opus Plasma Skin Resurfacing takes traditional fractional skin resurfacing to a new level. This advanced therapeutic technique harnesses the power of precision plasma energy technology. 
Like traditional skin resurfacing, this treatment creates microscopic injuries to the targeted area to stimulate collagen production. Instead of creating these tiny channels in the skin with a hand-held laser, the Opus Plasma Skin Resurfacing treatment uses tiny metal rods that emit electrical plasma energy when placed near your skin. Your skincare technician can adjust the intensity of these treatments based on your skin type and aesthetic goals. 
This process stimulates the body's natural healing processes to allow the skin to heal smoother and clearer, wiping away wrinkles, age spots, acne and scarring, and more. In this sense, laser skin resurfacing is like a "magic eraser." After these treatments, your skin has a refreshing glow and a more youthful appearance. Post-pregnancy stretch marks can smooth out. Acne scars can disappear. Skin laxity can improve. 
All of these skin-changing effects are possible both with traditional laser treatments and with Opus Plasma Skin Resurfacing. However, there is one very important area where Opus Plasma is a huge improvement over traditional laser treatment—and that is in the healing process itself.
How Is Opus Plasma Different From Traditional Laser Treatment?
The biggest problem associated with traditional laser resurfacing is that it can take up to a month to heal your skin. Just after skin resurfacing, your skin may look red or blotchy. You'll likely have bandages on the areas treated and you will need to clean the areas and apply ointment several times a day to keep scabs from forming.
About a week after your laser treatment, you'll experience dryness and peeling, which is the body's natural way to shed the damaged skin. Only after the skin heals, about 20-days later, can you wear oil-free makeup to help minimize the lingering redness. Finally, after two months or so, your new, refreshed skin will be ready and healed. It's this downtime that is the chief side effect of traditional laser treatment.
Opus Plasma Skin Resurfacing is the next evolution of the skin resurfacing aesthetic treatment. Instead of using laser technology, Opus Plasma makes use of proprietary high-frequency unipolar radio frequency (RF) plasma energy. 
 Opus Plasma, like traditional laser resurfacing, removes a tiny fraction of the targeted skin area. This stimulates the surrounding tissue to rejuvenate. However, Opus Plasma is much more precise, which lessens the inflammatory side effect caused by traditional surgery. With Opus Plasma Skin Resurfacing, you typically experience only 24 to 48 hours of mild redness and swelling.
Opus Plasma Skin Resurfacing FAQs
Who is a good candidate for Opus Plasma Skin Resurfacing?
All skin types can be treated with Opus Plasma Skin Resurfacing. Anyone who is worried about wrinkles, skin discoloration, skin texture, scarring, and stretch marks can benefit from this procedure. 
Whether you're 20 or 80, the Opus Plasma Skin Resurfacing technique is a non-surgical method to help you look and feel your best. The Opus Plasma Skin Resurfacing tool can target some of the worst areas of trouble on your skin, such as eye wrinkles or acne scarring on the cheeks. This FDA-approved procedure can be used all over the body and is one of the most effective treatments to remove stretch marks currently available today.
How many treatments will I need?

The aesthetic consultation process is individualized for your unique situation and skincare goals. Typically, we see the best results after three sessions of about 15-minutes each, although even one session can provide you with noticeably clearer, smoother, and brighter skin.
Does Opus Plasma Skin Resurfacing hurt?
Your comfort is our highest goal. That's why we typically use a topical anesthetic on the area to be treated, which reduces any pain to simple discomfort. You may feel warmth where the Opus Plasma Skin Resurfacing wand is touching your skin. While each treatment takes only about 15-minutes, we usually allow an additional 45-minutes to allow the anesthetic to numb your skin. 
 Opus Plasma Skin Resurfacing is a non-invasive procedure. Imagine being able to reverse the common signs of aging from your skin with no surgery or injections and very little downtime. All of this is possible with Opus Plasma.
Why would I choose Opus Plasma Skin Resurfacing over my traditional laser treatment?
The next evolution in laser therapy is here. Traditional laser resurfacing requires a healing period that is weeks longer than Opus Plasma Skin Resurfacing. Today's new tools mean that you can experience the same skin improvements without the side effects of traditional laser resurfacing treatments. 
 If you're tired of living with wrinkles, acne scarring, age spots, stretch marks, or other skin blemishes, Opus Plasma Skin Resurfacing can help.